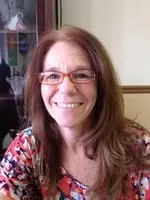 I am a Licensed Clinical Social Worker specializing in individual, couples, group and family therapy with a private practice in Cape Coral, Florida.
I hold a Bachelor's Degree in Human Relations in Organizations from the University of Hawaii at Manoa and a Master's Degree in Social Work with a specialty in Children and Families from Monmouth University. I have been practicing in the field of social work since 1990. Throughout that time I have worked with women and children from abusive homes, persons with substance abuse issues and their families, people with HIV/AIDS and their families, teachers, administrators and children in schools, at a Behavioral Health Center with Drug Court and Mental Health Court and with people who have problems with depression, anxiety, grief and loss and medical issues.
As the Director of Education and Prevention at the Maui AIDS Foundaiton and as a Trainer and Program Development Specialist for the University of Medicine and Dentistry of New Jersey I presented at National conferences and to general audiences speaking on various health topics including Emotional Intellegence, Stages of Change and Harm Reduction.
As an interactive, cognitive therapist,m y focus is helping individuals and families improve their functioning so they can grow to their full potential and experience the quality of life they are committed to accomplishing. My therapeutic approach is to provide support and practical feedback to help you effectively address personal life challenges. With compassion and understanding, I work with each individual to help them build on their strengths and attain the personal growth they desire.